New update of this tool. Few days ago Abel Carrasco contacted me with some suggestions for Atari Fontmaker…
Unfortunately I don't have Delphi installed so I provided my sources and he already added new feature and sent me this updated version for publishing.
Version 1.3.5 contains new export modes, you can export your font in ASM,ACTION and BASIC form.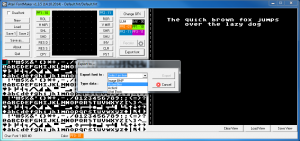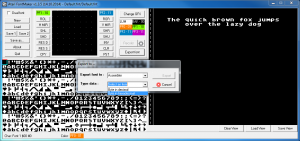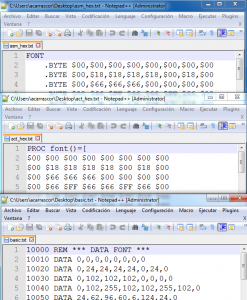 Info
This post has been displayed 14649 times.
3 Responses to "Atari FontMaker v1.3.5"
PPs Says:
2015-02-15 at 4.54 pm

Hey, cool new features. For my enhanced version of MasterIt 2015 I just used the hxd to convert a font into QUICK data – a lot was to do by hand.

With this new version, the next conversion of font into data will be a lot easier.

Philsan Says:
2015-10-27 at 10.29 am

Very useful, thank you!

Matej Says:
2016-02-14 at 4.54 pm

Ahoj. Dakujem! / Hello. Thank you!
Leave a Reply